Summer Camp – Northwest Children's Theater
Event Navigation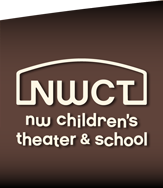 Spend the week with NWCT First Stage program.  First Stage s uses role-playing, improvisation and storytelling techniques to act out fairy tales and other stories!  Both NWCT and Hands On teacher will lead this camp.
Classes will be held at Hands On Art and Play every day from 9am –  12:30pm.
$40 per day. Please contact us to sign up before-hand.