This month's newsletter topics

Themes This Month – Visiting Musicians and Artists –  Circle Time News – Fall Classes and Summer Camps – Tax Time – Save the date: last day of school is May 26! – Baby Shower for Teacher Serena – Teachers
Themes this Month
Animals
Weather
Rainbows
Earth Day
Recycling
Bugs
Gardens
Visiting Musicians and Artists
 Circle Time News
Fall Classes and Summer Camps
Thank you everyone for getting your forms in and referring your friends! Our summer camps and fall preschool classes are filling up faster than ever. If you haven't turned in your registration yet please let me know if your child is planning to attend Hands On again in the fall. I want to make sure I give current families first choice in the days they want to attend, and some of our days already have a waiting list.
We have decided to add an additional preschool class for next year. It will meet on Tuesdays and /or Thursday from 12:30 to 3 PM. The class will incorporate the dance and yoga class and then continue on as an afternoon preschool similar to our morning class. Your child can sign up for this class in addition to, or instead of a morning preschool, as long as they do not attend both on the same day. For example, your child can come Mon, Wed and Friday mornings and Tuesday afternoons, but not Tuesday morning and Tuesday afternoons. The special classes 12:30-1:30 are available to morning preschoolers and part of the afternoon classes. The cost of the class will be 9 equal payments of $220 for 2 days a week and $110 for 1 day a week. Please let us know if you have questions about any of our summer or fall programs.
Tax Time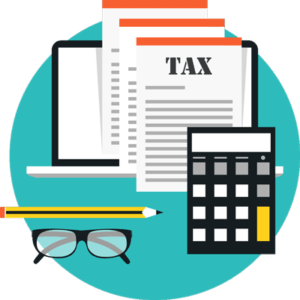 To help you with your taxes here is our official name and tax ID number:
Hands On Art & Play Inc.
EIN # is 20-5503578
Save the date: last day of school is May 26!
Our last day of preschool is Friday, May 26. Our carnival will start at 11:30 AM, our graduation ceremony will begin at noon, followed by a picnic lunch on the playground. All Hands On students are invited to attend the carnival on May 26.
Baby Shower for Teacher Serena
On Wednesday, April 12th from 2-3:30 PM we will be having a baby shower for teacher Serena. All Hands On students and their families are invited to join us. We will celebrate upstairs in the Parish Hall and we hope you can join us for the party. I realize some of you have other children to pick up during the party but feel free to stop in for part of it, or bring siblings! Some of us are planning to do a group gift for Serena. We are hoping to get her a crib. If you want to contribute there is a pink box hidden in the payment box to drop off your contribution. Make sure to write your name on the paper inside so we can include your name on the card. Feel free to email if you have any questions.
Teachers
Since starting Hands On in my home in 2000, I have been so lucky to work with great and dedicated teachers. Look how long all of the teachers have worked at Hands On! Serena 2001, Kathy 2003 and Julie 2005! We are happy to welcome Samantha this year as a substitute teacher and as someone that will fill in for Serena should her baby be born early!