Quick Facts
Established in 2000 by Teacher Jennifer
Located in the community building of St. David of Wales church
Regular school hours 9AM – 12:30PM (extra hours available before and after)
Hands On is recognized by the Oregon Environmental Council as an Eco-Healthy Child Care provider.
Partners with many local groups to provide a unique, deep, and well-rounded experience for your child
Get in Touch
2800 SE Harrison St Portland, OR 97214
Our Teachers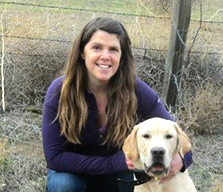 Jennifer
Founder/Teacher since 2000
Jennifer has a BA in Art and Counseling from The Evergreen State College in Olympia, Wa. She enjoyed being a preschool teacher and family advocate before becoming the children's coordinator for a social service agency. Jennifer combined her love of art and children when she founded Hands On Art & Play in Fall 2000. When she's not working at Hands On, Jennifer is busy with her own painting and drawing. Her work is exhibited in different venues around Portland – watch for it!
"I have been so lucky to work with the greatest and most dedicated teachers. Look how long all of the teachers have worked at Hands On Art & Play! Thank you, you are wonderful!"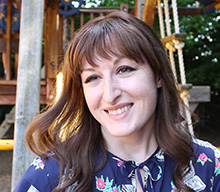 Serena
Teacher since 2001
Serena began working at Hands On in the fall of 2001. Her 10 plus years of working in the Monet class illustrate her dedication and commitment to educating young children. Serena has a wonderful artistic eye and is gentle and approachable with our youngest children.
"Working at Hands On is such a joy! I'm so happy to work with such great teachers and to have the opportunity to share my love of art and learning about the world around us with our little friends."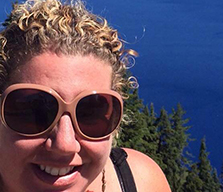 Kathy
Teacher since 2003
Kathy studied Early Childhood Education at Portland Community College and worked as the teacher of a toddler room at a childcare center. Kathy then operated her own in-home daycare for children ages 3 months – 5 years for four years. Kathy began working at Hands On in Fall 2003.
"I have the great advantage of living in the neighborhood where I teach. It's fun to see our preschoolers and their families outside of the classroom, whether at the park, on a walk, or even at the market. My sense of our preschool community begins here at Hands On Art and Play, but extends beyond the walls of our building!"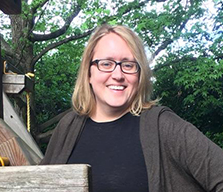 Julie
Teacher since 2005
Julie graduated from University of Oregon. She worked with children ages 18 months – 6 years old in a Montessori school before joining Hands On in 2006. Julie started at Hands On as a substitute teacher while her own two children were enrolled in our program.
"I love my job, everyday is an adventure. And at the end of the day I am covered in sparkles."
Photos of Our School